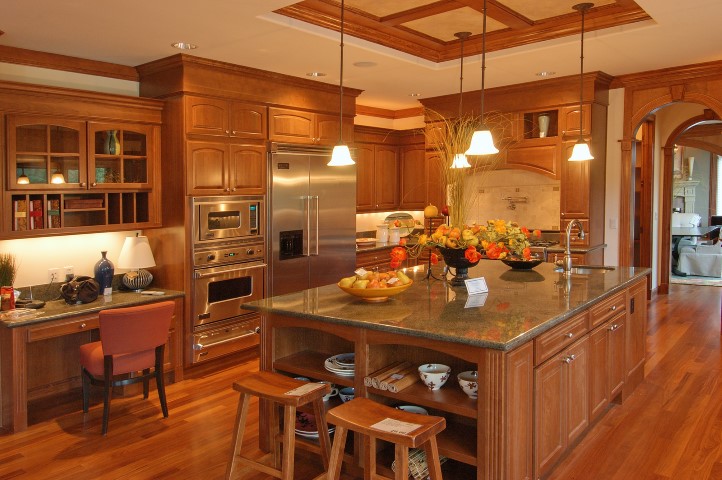 More homeowners are choosing to age in place as they grow older. After spending a lifetime paying off a home, aging in place seems to be a smart way to maximize your money after retirement, especially if you're in good health and are able to manage your daily living activities on your own. It's never too early to start planning your home to allow you to age in place. Here are some common considerations to keep in mind to help you stay in your home.
In the Kitchen
Rearrange cabinets so you don't have to do too much reaching, which can be problematic if you have balance issues. Instead of placing cabinets over hot surfaces such as stove tops, make the most of accessible storage by utilizing a kitchen island or adding storage under exiting kitchen cabinets. Your aging in place remodel should include flooring which is also slip-resistant to prevent unwanted falls.
In the Bathroom
Once again, having anti-slip flooring to prevent falls is key in this room, especially around the tub where water can build up. Having a walk-in shower with seating can make bathing safer and less stressful. Consider swapping out old showerheads for an adjustable head with a handheld option to make bathing easier. Install grab bars in areas where you may require assistance, such as outside the tub or beside the toilet.